Arcanes's fortune
This is a tow players versus game.
You can take tarot cards to combine them and do combos, fold or send on of your cards to the gravyard using a burning point.
But be carrefull some of theme can be a backfire. Don't be to greedy... or be...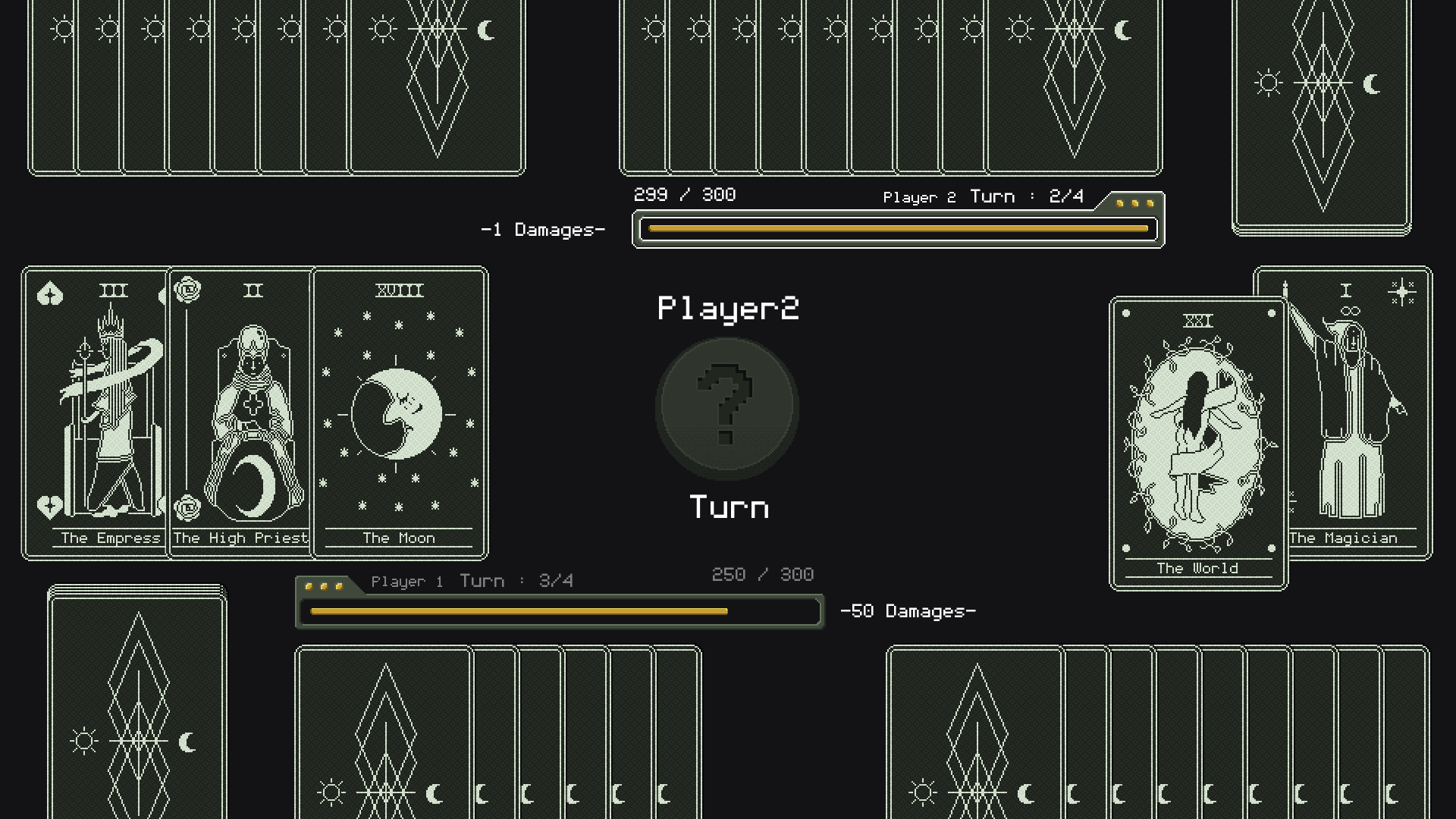 Install instructions
Better to be player in full screen 1920*1080 due to the pixel art constraint.